Our Approach
We believe in a collaborative approach, sharing expertise and knowledge, and working alongside organizations to achieve their goals.
108 - Content - Split image
Nurturing Human Connections
In this digital age, we are convinced that human relationships, nurtured through engaged collaboration, foster strong partnerships and generate exceptional results.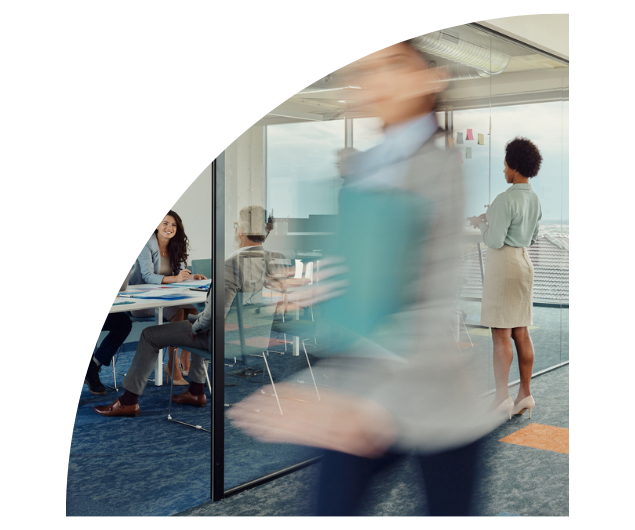 How We Do It
We're Agile
Our approach is rapid and our processes are flexible. We adapt quickly and work closely with our partners to maximize the effectiveness of our involvement.
We're Committed
Our commitment is honest and genuine. We put our hearts into our work and use all the resources available in order to achieve your goals. For us, a granted mandate is a sign of trust given.
We Measure Ourselves
To analyze is to continually improve. Metrics, surveys, analytics – these are all tools we utilize and love to share.
We Complement One Another
We form a united team characterized by long-standing collaboration. Our strength lies in sharing our expertise and building our extensive professional network.
Mondou
Airbus
APCHQ
Cliniques Équilibre
Nordic Kraft
Palais des congrès
Zimmet Biomet
Mdf Commerce
SAQ
ARTM
Groupe Deschênes
Essor
Les écoles de conduite TECNIC
Grics
SQDC
Princess Auto
FedEx
Mondou
Airbus
APCHQ
Cliniques Équilibre
Nordic Kraft
Palais des congrès
Zimmet Biomet
Mdf Commerce
SAQ
ARTM
Groupe Deschênes
Essor
Les écoles de conduite TECNIC
Grics
SQDC
Princess Auto
FedEx
Mondou
Airbus
APCHQ
Cliniques Équilibre
Nordic Kraft
Palais des congrès
Zimmet Biomet
Mdf Commerce
SAQ
ARTM
Groupe Deschênes
Essor
Les écoles de conduite TECNIC
Grics
SQDC
Princess Auto
FedEx
Mondou
Airbus
APCHQ
Cliniques Équilibre
Nordic Kraft
Palais des congrès
Zimmet Biomet
Mdf Commerce
SAQ
ARTM
Groupe Deschênes
Essor
Les écoles de conduite TECNIC
Grics
SQDC
Princess Auto
FedEx
Mondou
Airbus
APCHQ
Cliniques Équilibre
Nordic Kraft
Palais des congrès
Zimmet Biomet
Mdf Commerce
SAQ
ARTM
Groupe Deschênes
Essor
Les écoles de conduite TECNIC
Grics
SQDC
Princess Auto
FedEx
RGA
Les Grands Ballets Canadien
Hermès
Société Saint-Vincent de Paul
Groupe CH
Agnico Eagles Mines
Lassonde
Quadra Chemicals
Danone
Beaulieu Canada
Excelitas
Psycho Bunny
Rona
CERIU
Glencore
SODEC
RGA
Les Grands Ballets Canadien
Hermès
Société Saint-Vincent de Paul
Groupe CH
Agnico Eagles Mines
Lassonde
Quadra Chemicals
Danone
Beaulieu Canada
Excelitas
Psycho Bunny
Rona
CERIU
Glencore
SODEC
RGA
Les Grands Ballets Canadien
Hermès
Société Saint-Vincent de Paul
Groupe CH
Agnico Eagles Mines
Lassonde
Quadra Chemicals
Danone
Beaulieu Canada
Excelitas
Psycho Bunny
Rona
CERIU
Glencore
SODEC
RGA
Les Grands Ballets Canadien
Hermès
Société Saint-Vincent de Paul
Groupe CH
Agnico Eagles Mines
Lassonde
Quadra Chemicals
Danone
Beaulieu Canada
Excelitas
Psycho Bunny
Rona
CERIU
Glencore
SODEC
RGA
Les Grands Ballets Canadien
Hermès
Société Saint-Vincent de Paul
Groupe CH
Agnico Eagles Mines
Lassonde
Quadra Chemicals
Danone
Beaulieu Canada
Excelitas
Psycho Bunny
Rona
CERIU
Glencore
SODEC